LATEST NEWS
Hello members of Forever play!
Welcome to the April Event; themed after the
The Spring Season.
We cordially invite you to the official Spring Formal Event this Saturday at
8:00PM GMT+1 / 3:00PM EST
​
Come join us on Plug.DJ to listen to some music during our magical prom evening.

Click Me for a link to Plug DJ!
Click Me for an Invite to Discord!
​
Here we will open up the Event; welcome you with an introduction on Discord and in Game, feel free to roam around and explore the hall.
We will open up a secret area for your chance to win a FREE ITEM!
Join us on Plug DJ and Discord for music and voice chat.
10 - 15 minutes of start up intermission.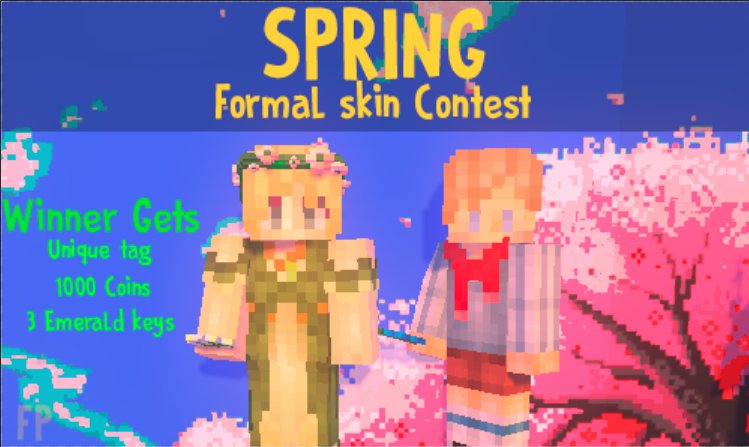 ​
We will pick the winner for the Spring Formal Skin Contest, participants will be teleported on stage and do a little twirl on the catwalk as they show off just how fashionable they are!
Unique Tag Reward: Stylish
...